Wood Group Industrial Services has been the leading marine painting contractor for the Royal Navy for the past 20 years. In 2009 we were awarded a contract by Ship Support Services to provide all painting services on the Royal Navy's latest warships; the two Queen Elizabeth Class aircraft carriers.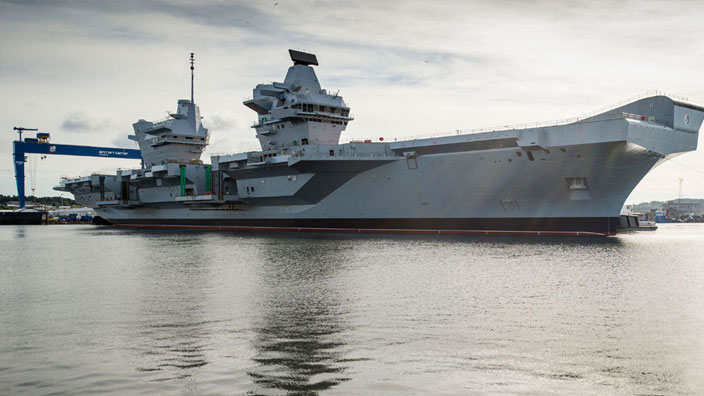 The lead vessel, HMS QUEEN ELIZABETH, is due to enter service in 2020 after two years of intensive sea trials.
At the end of 2015 Wood Group Industrial Services was contracted by BAE Systems to provide a range of painting services on HMS VICTORY, the famous flagship of the First Sea Lord based at Portsmouth Dockyard, as part of her major refurbishment.
Both vessels have their place in the record books. Displacing 3,500 tonnes and launched in May 1765, at 250 years old HMS VICTORY is the world's oldest naval ship in commission. Once complete, the 65,000 tonne HMS QUEEN ELIZABETH will be the largest warship ever built for the Royal Navy.
Date published: 25 February 2016