Aligned to the 2030 agenda, Wood's sustainability goals seek to deliver value to our stakeholders whilst delivering our contribution towards global sustainable development. Across a decade of change, our goals respond to an evolving ESG landscape and the topics material to our business and long-term sustainability.
Recognising the opportunity sustainability presents, the goals we set are milestones on our journey to a better tomorrow. Set across our people, planet and profit framework, our goals will evolve and bolden as we increase our ambition and commitment.
Our 3 People aims to Improve lives
Ensure the safety, security, health and wellbeing of our people
Protect, respect and enhance human rights, equality and inclusion
Contribute to our local communities, actively supporting decent work and opportunity for all
Linked to the social issues material to our business, as Team Wood we will:
Our progress
As a part of our communities, we have a responsibility as Wood to support and empower the people and places we impact.
Why is it important?
Giving back, through our energy, expertise and funding, creates possibilities that enable the growth and sustainability of the communities we live and work in. We seek to be a trusted community partner, working together to create positive impact and improve lives.
How will we attain it?
Every day across our global business, our people are showing commitment and courage to care for the communities we live and work in. Establishing a goal on our global causes will help focus our collective efforts to deliver a measurable impact. Based not just on charitable giving, our goal will deliver greater transparency on Wood's true impact by including the monetary equivalent of our time and resource contributions, on both a voluntary and contractual basis.
We commit to:
Building business unit plans to better engage, track and report all our activities, in contribution to our group strategy.
Establishing a consistent method of data capture and reporting, ensuring this is transparent across the scope of our goal.
Raise awareness and understanding of our cause, and the part every member of Team Wood plays in helping reach our goal.
Our progress
Our people are our unique fingerprint. Recognising the rich diversity of experience, expertise, backgrounds and beliefs we bring together globally, differentiates our business, powers our progress and enables our success
Why is it important?
The business case for inclusion is well proven, moreover it is simply the right thing to do in delivering a fair transition to a more sustainable future. Helping to better reflect the societies in which we live and work, it is important we leave nobody behind on our journey to a better tomorrow. We want to educate and inspire all of team Wood to be inclusive every day. This involves being comfortable in sharing different perspectives, seeking to understand others and learning from one another. This is key to unlocking our full potential and achieving our goals.
How will we attain it?
By focusing on accountability, responsibility and ownership as both individuals and a collective organization, we will drive our inclusion goals through evolving our employee networks and efforts to raise awareness on conscious inclusion, and the impact of non-inclusion in the workplace.
We commit to:
Educating ourselves and others about inclusion and diversity using our resources and training, as well as learning from our colleagues and employee networks.
Empathising with our colleagues about their experiences and thoughts and sharing our own stories.
Engaging in the conversations, actions and activities that will help increase inclusivity in our workplace.
Our progress
Greater balance across our leadership enables better diversity in our decision making, creating a fairer, more sustainable workforce that delivers our best solutions.
Why is it important
We are building a global Wood community with more balance since inclusive leadership leads to greater engagement, higher retention of people, more innovation and better financial results. Ultimately, diverse teams are simply smarter.
How will we attain it?
We commit to:
Grow our female talent pipeline, ensuring that more females are on our shortlists.
Provide development plans and interventions to accelerate development for females who are identified as key talent and successors.
Create mentoring opportunities to support development acceleration.
Continue to support flexible working at Wood.
Initial focus of our target will be on the top three levels of leadership, across both operational, technical and functional roles.
Our progress
Wood is a founding member of the business-led Building Responsibly initiative. Seeking to become the leading voice on worker welfare issues in the engineering and construction industry, the work of this initiative is committed to promoting the rights and welfare of workers through open discussion and partnership.
Why is it important?
Our people power our achievements. As we continue to deliver responsibly and successfully on projects across the globe, we commit to caring for our people by championing and protecting their welfare. Extending the principles of Building Responsibly to our supply chain partners, will ensure we create ethical partnerships that help reduce our exposure to potential human rights violations.
How will we attain it?
Building Responsibly principles describe the commitments we make and actions we take to look after the human rights of our global Wood community. They set out a common standard to guard against human trafficking and to enact human rights related conventions, declarations and internationally accepted laws.

We commit to:
Engage with our suppliers to communicate our approach, provide governance, as well as compliance support towards Building Responsibly principles
Ensure our suppliers have access to a toolbox of information and guidance that supports them in embedding the principles.
Evolve our support for Building Responsibly to help us in reaching out to our stakeholders and influencing positive change.
Our 3 Planet aims to preserve the environment
Fight climate change by decarbonising our own and our clients' carbon footprint
Protect and preserve the natural environment and promote biodiversity
Reduce resource consumption and promote the benefits of a circular economy
Linked to the environmental issues material to our business, as Team Wood we will:
Our progress
Reaching our absolute carbon reduction goal, in the short term we are focused on behavioural change across Wood that will support our pledge to 'net-zero'. The science-based goal focuses on an absolute reduction in our scope 1 (direct fuels consumption) and scope 2 (indirect purchased electricity and steam) greenhouse gas (GHG) emissions in line with a well-below 2-degree climate scenario and the aims of the Paris Climate Agreement.
Why is it important?
A brighter tomorrow will be a reality for future generations witha lower carbon pledge –we believe we have an important role to play in making this possible. Wood's approach is aligned to recognised global standards on emissions reduction and seeks to deliver short-term, absolute reductions in our carbon emissions that will help the world meet a 2050 net-zero future.
How will we attain it?
Widescale emissions reduction requires behavioural change aligned to global priorities set out in the Paris Agreement.
We commit to:
Work with key internal stakeholders to create strategic change across the organisation that yields the biggest reduction in scope 1 and 2 emissions. For example, contracts where Wood procures electricity will be moved to electricity generated from renewable sources.
Be energy efficient across our office portfolio, including a global standard for energy efficiency and procurement policies.
Our progress
As there is no set definition for the term single use plastic (SUP), a definition of what this means to Wood and the boundaries around this has been established. This boundary is in line with the European Union Directive 2019/904 for the reduction of the impact of certain plastic products on the environment. The SUPs which are included in our goal is estimated to represent around 86% of the SUPs found on our beaches.
View our SUP Boundary.
Why is it important?
The world has woken up to the impact of single use plastic on the environment and the role we all play in reducing waste and making more responsible choices. Now concerted action is being taken to reverse that trend and we want to play our part.
How will we attain it?
Widescale emissions reduction requires behavioural change aligned to global priorities set out in the Paris Agreement.
We commit to:
Develop a SUP Elimination Strategy to be driven by a SUP working group.
Work with our internal specialists to develop our baseline and key areas of focus.
Work closely with our supply chain partners to drive out SUP purchases across our business.
Build awareness throughout our global employee community on the goal baseline and definition of 'single use' plastic, providing the information, governance and management systems to enable your support.
Empower and inspire employees to share best practice examples of initiatives undertaken which have delivered measurable impact.
Our 3 Profit aims to deliver sustainable growth
Ensuring we remain ethical in all that we do by promoting fairness and transparency in business practice and performance disclosure
Deliver sustainable innovation and solutions through partnership and ingenuity
Partner with our supply chain to deliver sustainable growth and development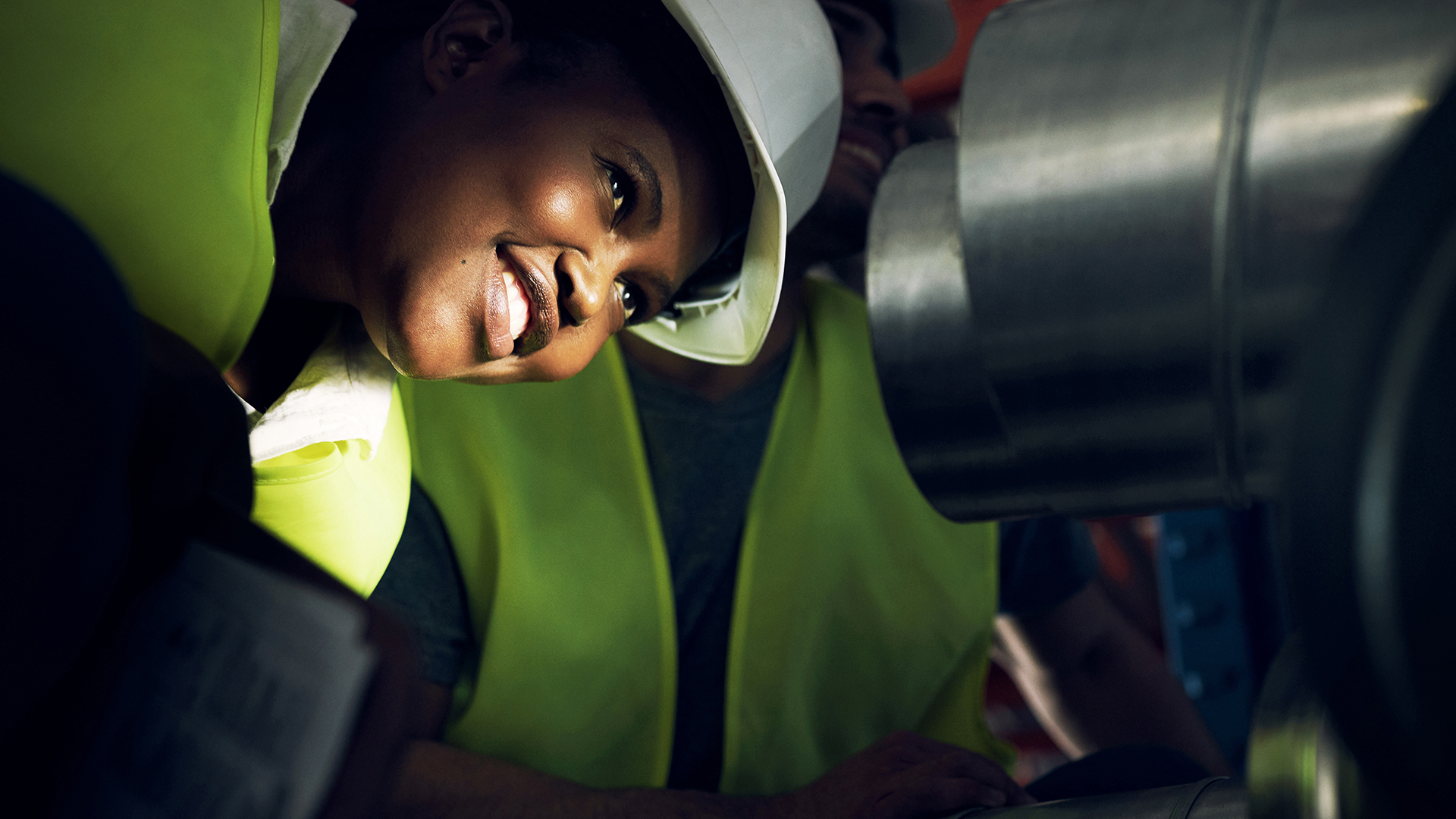 Linked to the economic issues material to our business, as Team Wood we will:
Our purpose at Wood is unlocking solutions to the world's most critical challenges. We believe our client partnerships have the power to build a better tomorrow by achieving the successful transition of energy and helping to create a more resilient, sustainable, liveable world.
Why is it important?
We are focused on delivering sustainable services from planning and design to the re-purposing of assets and projects. Our work to increase the pace of energy transition through wind, solar, hydrogen and Carbon Capture, Utilisation and Storage (CCUS) capability, as well as sustainable infrastructure and decarbonisation will help deliver the solutions needed for a sustainable future.
How will we attain it?
Widescale emissions reduction requires behavioural change aligned to global priorities set out in the Paris Agreement.
We commit to:
Increase our voice across our markets, strengthening our thought leadership community in Wood in the areas of sustainability and pledge to net-zero, and enabling their engagement at worldwide events and across our external channels.
Empower clients by embracing the opportunities of a digital future combined with traditional consulting services.
Forge strong partnerships, expanding our public-private partnerships and best-in-class technology provider relationships to enable the transformation needed to meet sustainability and carbon reduction targets.
Nurture talent, providing our employees the opportunity, encouragement, and inspiration to build skills that prepare them and Wood to deliver greater value to our clients.
Productise services with a lifecycle approach.
Develop tools for internal resource networking, education and marketing.
Increase domain expertise and training within all sectors to assist clients with operationalising their sustainability commitments.
Our progress
Environmental, Social and Governance (ESG) rating indexes rank our business on how we identify, manage and improve our non-financial ESG risks which act on our business.
Why is it important?
Top quartile ESG rating will increase confidence in Wood's investor proposition, supporting our growth now and in the future.
It is a measure of a company's profile related to factors such as climate change, human rights and corruption and strongly influences stakeholders such as investors.
How will we attain it?
Widescale emissions reduction requires behavioural change aligned to global priorities set out in the Paris Agreement.
We commit to:
Ensure our values, policies and procedures that enable us to govern risks, are upheld by Team Wood, every day.
Continue to develop how we support our clients to achieve their sustainability targets in energy transition and sustainable infrastructure.
Strengthen our commitment to manage environmental issues.
Build a fair and ethical workplace by committing to being inclusive and championing diversity as we connect and achieve together.
Sustainability navigation