The Last Leg | sculpture and virtual art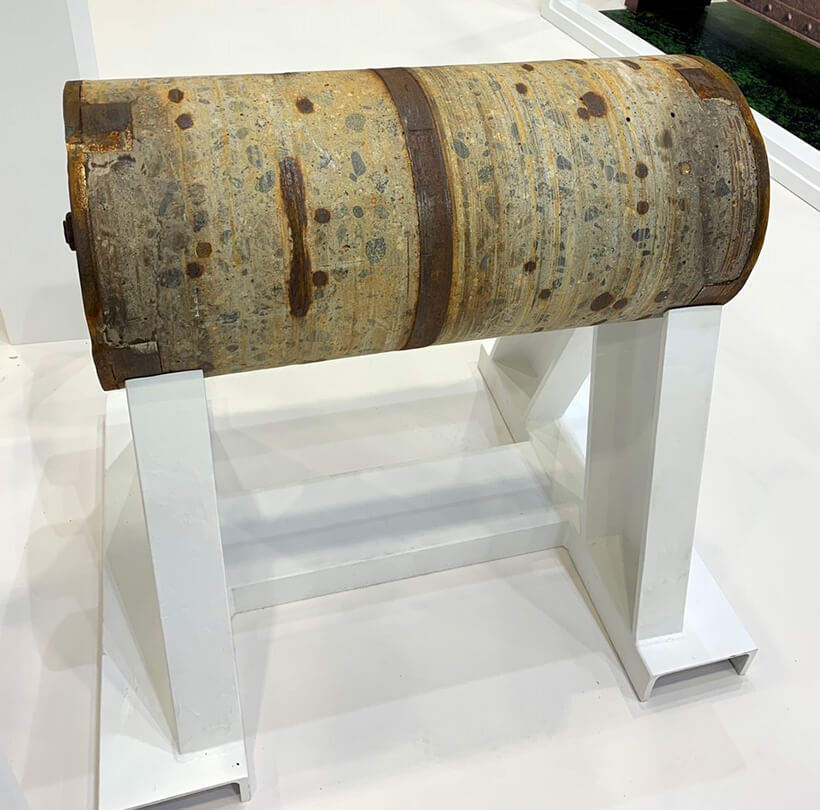 This simple tactile piece of concrete and rebar is a small core removed from a hundred-meter cylinder of concrete. The hole left by this core housed the 'shear keys' designed to keep the topsides in place while the leg is cut, in preparation for lifting the entire structure off the supporting legs. This critical part of the decommissioning project is a solid example of collaboration and ingenuity. Feel the focused intensity of effort that radiates from this simple object, consider the weight of expectation that surrounded the exercise, then use the tablet to get a sense of the scale in relation to the platform.
Wood's strong track record in decommissioning is founded on global expertise gleaned from our engineering, operations & maintenance and duty holder services.
Our execution services can be deployed as part of an overall decommissioning strategy or in support of your plan. Delivered individually or as part of an integrated campaign, we optimise scope execution, reduce exposure to individuals and the environment, and as a result provide cost-effective solutions that protect reputations.
Wood's study teams apply proven and tested development techniques. We have the methods, tools and experience needed to support customer field development activities, plus experience in the full life cycle of oil, gas and industrial assets.
To find out more about our support for the Brent decommissioning project with these case studies about the overall project and the operation to cut the legs.
This piece also features an augmented reality experience, created in house by our Virtual Reality and visualisation teams it shows the value of using different mixed reality solutions to bring items to life and support a better understanding of assets and equipment.
Even the display shows what we can make possible! The stand to hold this extremely heavy piece of industrial history was designed and built inhouse by our local fabrication team. Find out more about our fabrication capability.
We'd love to hear from you