At Wood we aim to minimise our impact on the environment and seek to contribute positively towards the global sustainability of the planet we all share.
OUR APPROACH TO ENVIRONMENT
---
Annual report
Sustainability report
Environmental performance
Our Health, safety, security and ethics policy sets out our commitment to the environment and our approach focuses on managing environmental risk, reducing our environmental impact and raising environmental awareness and competence amongst our workforce.
We support global efforts to tackle climate change, in particular the United Nations Paris Agreement on Climate Change. In addition and we participate in the annual voluntary Carbon Disclosure Project, which is fully aligned to the Task Force for Climate Related Financial Disclosures (TCFD).
Strategic alignment
The world needs engineers to create the right solutions to the critical challenges of securing the energy transition and developing sustainable infrastructure that is resilient to increasing social, environmental and economic demands.
Our clear strategic objective aligned to these key trends of energy transition and sustainable infrastructure as well as those of adapting to the digital revolution and the future skill requirements, positions us well to deliver those solutions.
Watch investor day presentation
Our track record


We have a strong track record in delivering solutions to enable the transition to a low carbon economy
Wind
Solar
Carbon capture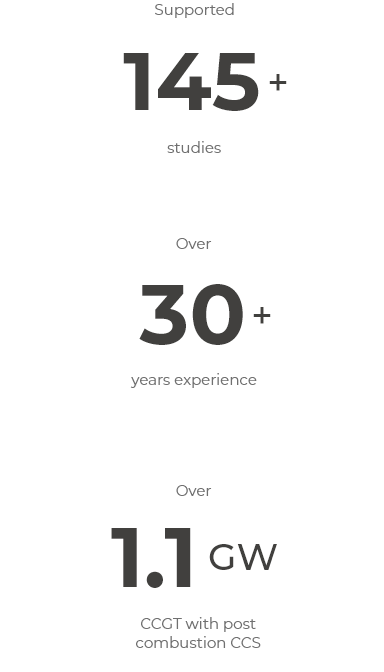 Hydrogen
Case study
Hywind Tampen Floating Wind Farm
This world's first decarbonization project will see two offshore oil & gas fields powered by an 88MW offshore floating wind farm, helping to reduce carbon emissions by more than 200,000 tonnes per year.
Wood are the main modification and integration contractor for the Snorre and Gullfaks fields operating in the Norwegian North Sea.
Case study
Oil & Gas Climate Initiative (OGCI)
We were awarded a contract by OGCI (Oil & Gas Climate Initiative) to provide conceptual design work for an industrial carbon capture, transport and storage project.
Our scope was to provide complete engineering concept design work for a full scale 750MW gas power plant with carbon capture of over 90% of emissions.
Case study
The full potential of hydrogen
Working with the Scottish Government, Wood collaborated on a feasibility study for the creation of "Green" hydrogen from renewable sources and its electrification for use in the transport industry.
We helped to assess the feasibility of deploying hydrogen-powered passenger ferries on nine ferry routes serving Western Isles and West Coast of Scotland.
Previous
Next
In addition to our work in wind, solar, carbon capture and storage, hydrogen and solutions to help clients achieve their own decarbonisation targets, Wood is committed to minimising its own environmental footprint.
To demonstrate our accountability we have pledged to set a science-based target to reduce its scope 1 and 2 greenhouse gas emissions by 40% by 2030. This absolute reduction target is set using 2019 figures as a baseline.