Martyn Link, Chief Strategy Officer at Wood, throws down the gauntlet with four calls to action to ensure the UK takes pole position in driving deep decarbonisation in the race to net-zero.
In 2021, a conversation on climate change and the quest for net-zero is never far away. It sits high on news bulletins as well as boardroom, political and public policy agendas. The last 18 months will go down in history, not only because of the Covid-19 pandemic, but because the commitment to climate change has never been greater.
From the release of Bill Gates' number one New York Times best seller 'How to Avoid a Climate Disaster' to the UK Government's Hydrogen Strategy; scientists, politicians and business leaders are setting the stage for the right market conditions to decarbonise hard-to-abate sectors.
As industry digests the latest Whitehall thinking, we must consider our response to ensure a competitive domestic supply chain and significant new export opportunities for UK companies. Systemic change is required for the structure, integration, collaboration and education needed to meet global goals.
1. Emergency brings order
Historically, the world has always faced major challenges, they were just different to todays. Humanity is used to adaptation and transformation. Nothing is insurmountable, but we need structure and focus.
In February 2014, the UK government released a report on Maximising Economic Recovery (MER), calling for a new regulator with the power to optimise return from the North Sea. The Oil and Gas Authority (OGA) was born and, cut to 2021, it has published more than 417 success stories delivering tangible value in both barrels and efficiencies.
Another new national regulatory body, with the distinct remit to provide focus and oversee the decarbonisation of industry and homes, could be powerful. A 'net-zero' agency bringing together energy, chemicals, transportation, infrastructure and manufacturing. A sister to the Climate Change Committee, with its own regulatory clout, it could be supported by the Department for Business, Energy & Industrial Strategy (BEIS) with visibility across the spectrum from Shetland to Southampton, residential to retail and from forests to financial services.
2. Integration is the new complexity
I have worked for global engineering and consultancy, Wood, for more than a decade. I interact with the most talented and experienced engineers in the world, daily. The challenges we faced in the past were often technical in nature. We helped our clients navigate the safe access to resources, with efficiency and profitability constant companions. Now and in the future, integration is king. The complexity of combining interdependent factors, the challenges of scalability and questions around co-benefits and resilience are key. How can we integrate people, infrastructure and data? How can we quickly and affordably scale up low carbon mobility? These are the challenges we face today and tomorrow, and it will take multiple parties.
The future belongs to the integrators, we need to build capacity and train for a cross-industry and multidisciplinary skill set. Staying in our lane is not an option and we need to recognise the interdependency of the circular economy, sustainable investment, climate risk, economics of mutuality and the increasing role of business as a force for good.
This requires a new national framework for skills, workforce development and training and accreditation, aligned with higher education, to leverage corporate expertise and become a huge enabler for positive change in our country.
3. Collaboration is key
Having spent my entire career in the service industry as a consultant, scientist, strategist and climate leader, I have seen the impact when services are not aligned and when they work together seamlessly.
Take the development of the thousands of urban brownfield projects needed for regeneration in a developing world. A streamlined approach would help deliver these at pace. Local planning authorities, architects, data analysts and legal teams are all critical in developing infrastructure but can come up against myriad roadblocks and red tape. A standardised approach and an agreement of principles across these major businesses and institutions could streamline project execution for a massive advantage.
The Covid-19 pandemic taught us that public and private partnerships can work at speed. No-one predicted we could roll out a vaccination programme in such a short time but to date more than 91million have been administered across the UK. Urgency takes on a whole new meaning as we roll into 2022.
4. The art of leading and following
For UK companies to flourish, build a strong supply chain and support investment, we must find the critical spaces where we can compete with international contenders.
Sometimes it is about being in front and sometimes knowing when to choose your battles as the first fastest follower, allowing others to flourish by sharing knowledge. As an industry, we should consider whether we could significantly advance the decarbonisation journey with the gift of disruptive technology.
In 1959, Volvo patented the three-point seatbelt putting it in the position to charge significant license fees to competitors to include this new safety feature or to retain exclusivity and promote its cars as the safest on the road. Remarkably, Volvo did neither and made the design immediately available to encourage mass adoption and save lives. Similarly in 2019, Colgate opened the patent on its recyclable toothpaste tube technology so competitors could use its design to reduce waste. You can be altruistic and still reap rewards, positioning your company as a leader firmly in the minds of consumers and politicians. Volvo, for example, has remained synonymous with safety for more than 60 years.
The time is now to consider bold moves to generate a leapfrog in decarbonisation progress and leave a legacy for your children's children.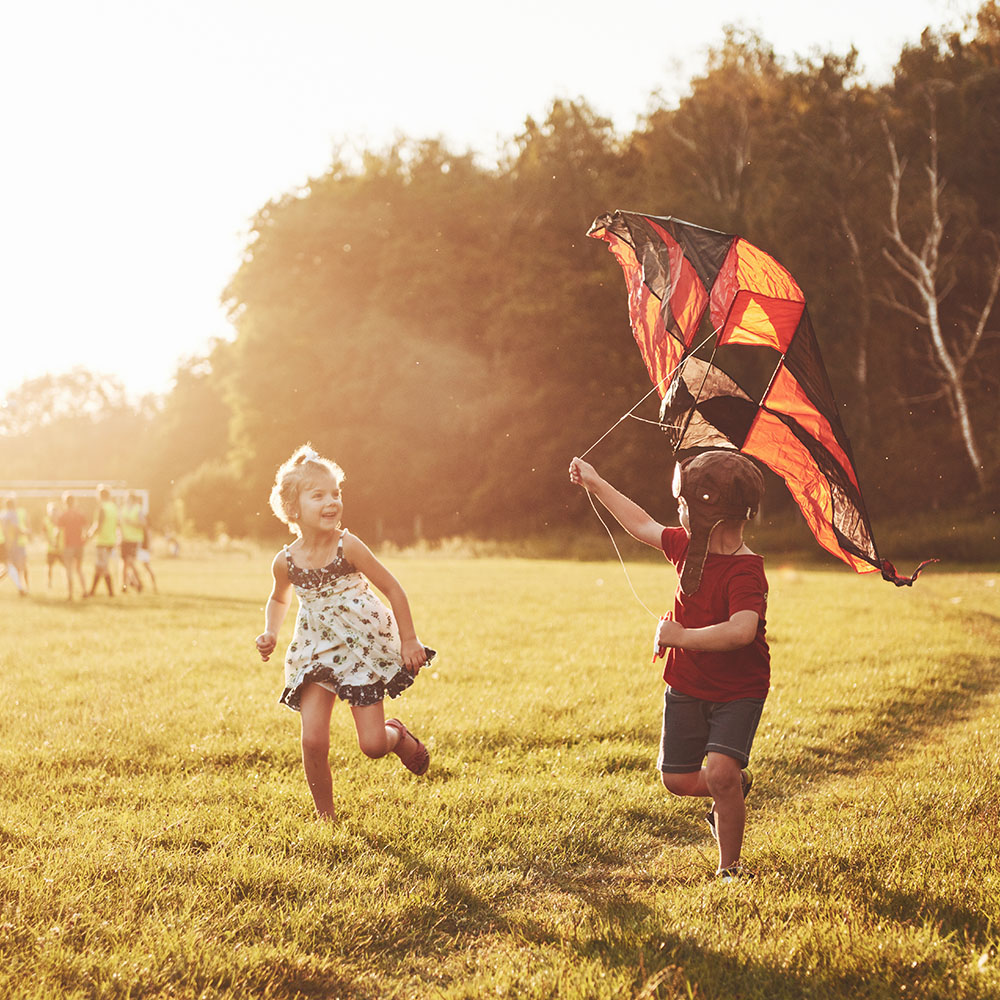 The road to decarbonisation requires a multi-layered approach – scenario planning, roadmaps, integration, education, collaboration and social changes are essential to achieve net-zero. Our decisions will have a profound impact on the world for future generations. The time is now to be bold and make the right choices.
Martyn Link
Chief Strategy Officer