As governments worldwide navigate the complexities of legacy environmental impacts of per- and polyfluoroalkyl substances (PFAS), smarter, client-focused strategies continue to evolve to tackle these emerging chemicals of concern in our environment. Wood is leading the way with innovative, viable PFAS solutions for our clients.
At the US Marine Corps' largest air base – Marine Corps Air Station Miramar in San Diego, California, where 15,000+ civilians and military members live and work – the environmental management department required a PFAS solution for 320,000 gallons of impacted wastewater located in a series of underground storage tanks at five separate aircraft hangars.
Wood partnered with the client, the Navy and Marine Corps, to develop a treatment solution and approach that provides continuous onsite treatment, using ion-exchange resin media coupled with granular activated carbon and organoclay. The trailer-mounted system is comprised of parallel (lead and standby) treatment vessel trains on a flatbed trailer, enabling ease of mobilization from one wastewater storage tank to another. It also allows for uninterrupted evaluation and optimization, as needed.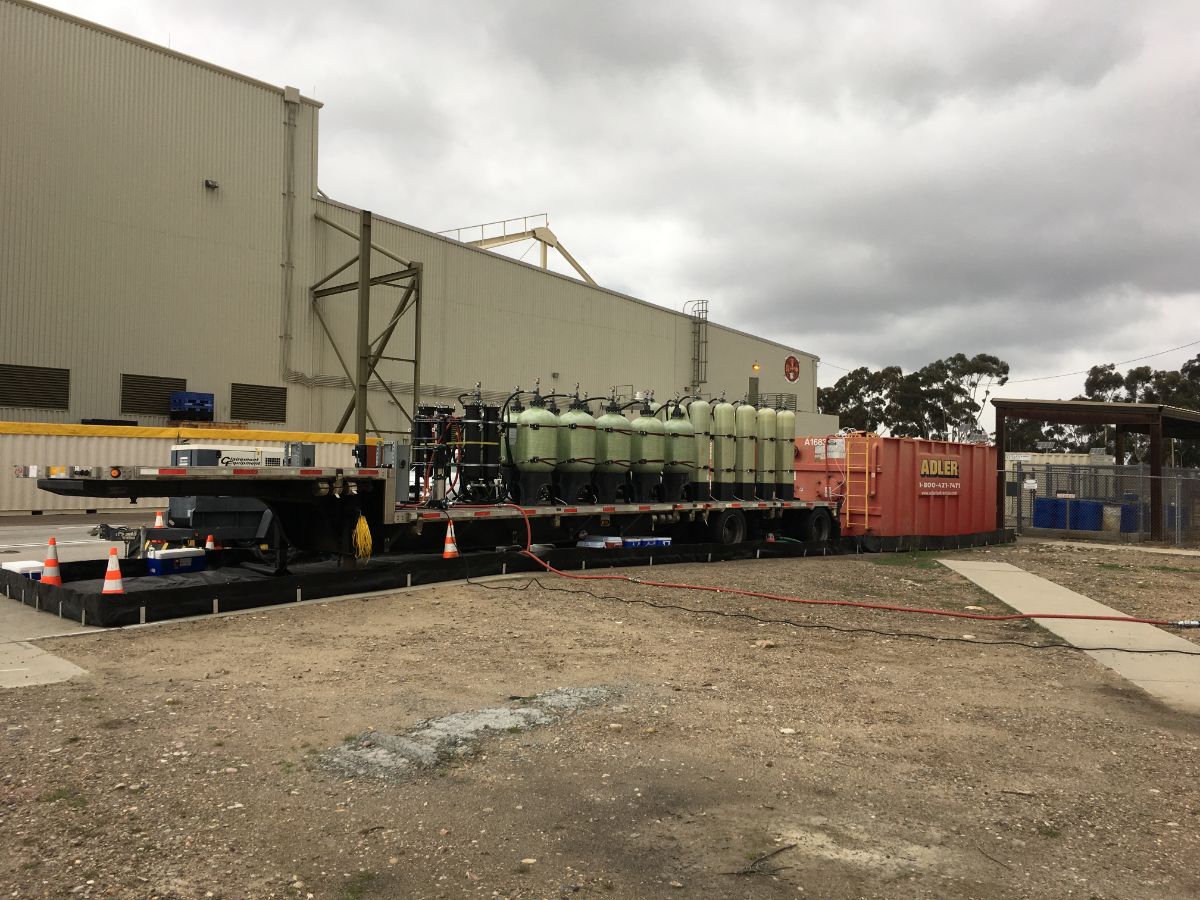 PFAS concentrations in the wastewater tanks were reduced to levels below those mandated by both the US Environmental Protection Agency and regional authorities. On top of that, the project reduced wastewater disposal costs by more than five dollars a gallon, ultimately saving the Navy and Marine Corps more than US $1 million.
"The extraordinary results of this solution, both in terms of technical achievement and cost savings, speak for themselves," said Joe Sczurko, Executive President of Wood's Consulting business. "While the treatment itself is an industry best practice, the method and approach for tackling PFAS, in this case, is something we developed by partnering with our clients – to not only protect public health and the environment but to also save the government a substantial sum of money in the process."
The project was one of five programs initiated at MCAS Miramar that – together – earned the military base the 2020 Secretary of Defense Environmental Quality Award in the Non-Industrial Installation category. This high-level recognition honors installations, teams, and individuals for outstanding accomplishments in innovative and cost-effective environmental management strategies that successfully support mission readiness.
The challenge of firefighting foams – What new trends will spur a switch to fluorine-free solutions?
Learn more on the Wood Podcast
Connect with the team
Get in touch
United by our common purpose to unlock solutions to the world's most critical challenges, we are future ready, now.
Subscribe
to one of our news updates