Speed to market
Compressed timelines and flexible designs
When it comes to launching clinical or commercial manufacturing operations for advanced-therapy medicinal products (ATMPs), we recognise the need for compressed timelines and flexible designs to enhance speed-to-market. We also offer expertise in project phasing to accommodate low CAPEX spend and incremental investment.
Expertise in cell & gene therapy design:
Site master planning
Next generation manufacturing
Buffer/media management
Biocontainment
Equipment layouts & program of spaces
Constructability
CQV master planning
Process technology assessments
Process closure risk assessments
Single-use design
Utility capacity assessments
Manufacturing capacity and production time modelling
Master planning
During master planning, our experts optimise the flow of personnel, materials, and products throughout a facility (and site when applicable) by utilising ballroom designs and single-use technologies to allow for future scaling and reconfiguration.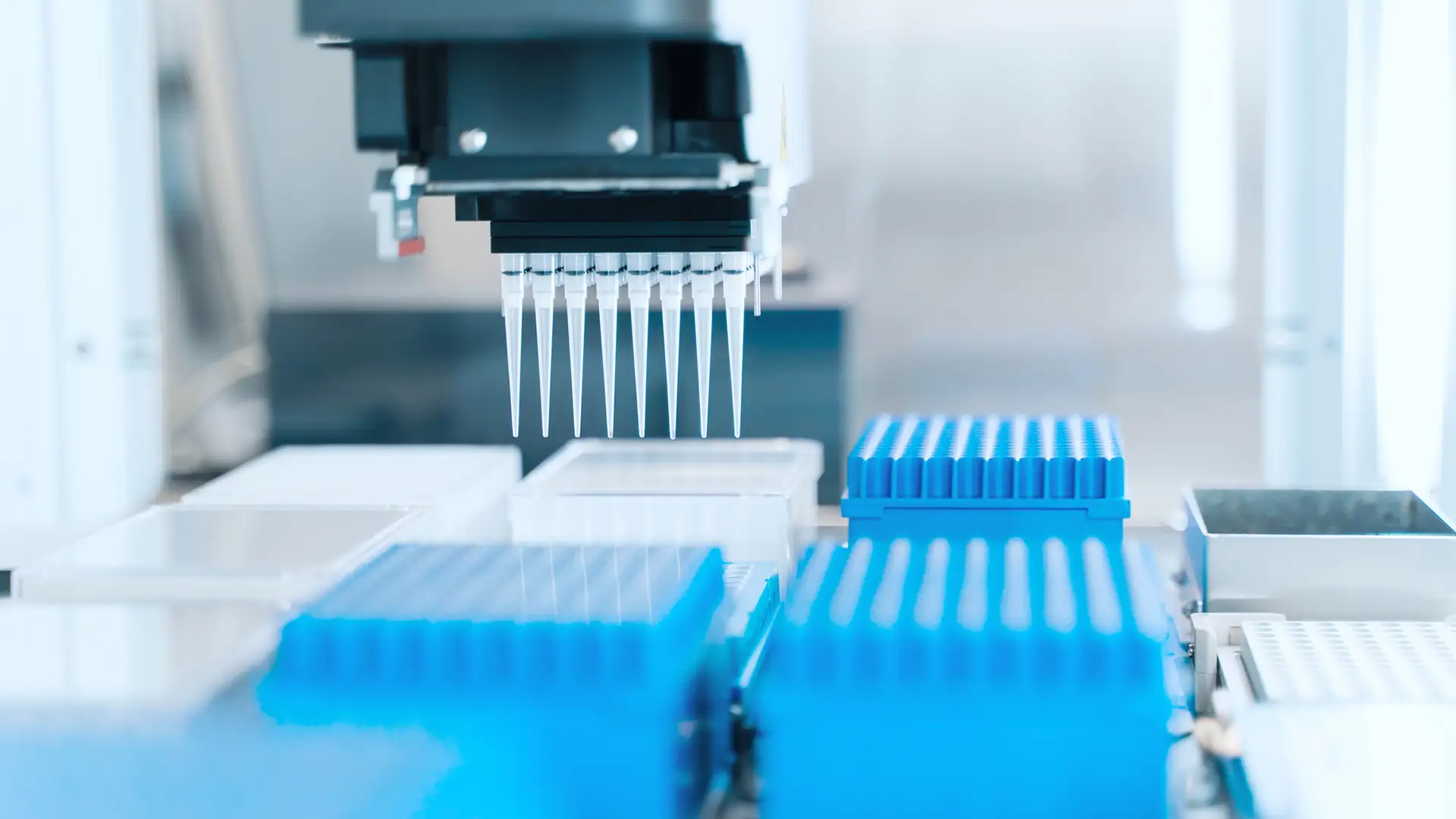 Next generation manufacturing
With next generation manufacturing, our subject matter experts collaborate on concepts for process intensification and digitalisation to bring future ready solutions to market. We understand the importance of minimising site interruptions and downtime to existing processing areas as improvements are implemented.
Our services
Delivering the best value and solutions to our clients
Beginning with the end in mind, our team of experts are here to deliver the most complex Life Science projects. From strategy and design, through construction, start-up and CQV, we apply our expertise using the latest digital tools and lean delivery concepts to bring the best value and solutions to our clients.
Providing robust, cost-effective, flexible, and compliant facilities and starting with the end goal in mind:
Funding and permitting strategy
Feasibility and investment case
Site analysis and master planning
Process definition
Equipment selection
Architectural modelling
Process simulation
Facility Digitalisation
Test fits and building capacity assessments
Code and life safety analysis
Sustainability/ LEED solutions
Applying proven technology and the latest tools for seamless integrated design:
Process architecture
Process engineering
Mechanical systems and clean utilities
Instrumentation and control systems
Electrical engineering
Piping
Plumbing
Structural Engineering
Fire protection
3D Modeling
Computational flow dynamics
Automation Engineering
Sustainability/LEED solutions
Leveraging our global supply chain capability and strong vendor and contractor relationships:
Procurement Strategy
Contractor Prequalification
Contract Negotiation and Administration
Vendor and Contract Management
Purchasing
Expediting
Material management
Logistics
Supplier Quality Surveillance (SQS),
Subcontracting
Simplifying the complicated:
World-class safety
Program integrator
Integrated Project Delivery
Start-up strategy
Pre-construction permitting
Construction work packages (CWP)/ sequence
Logistics plan
Project controls
Estimating
Schedule & risk management
Synchro 4D planning
Earned value management/ change management
Start-up & completion
Digital delivery
Bringing a highly qualified CQV team experienced in multiple types of processes:
Requirements definition
Design reviews/ qualification
Clinical quality management (CQM)/ Validation master planning (VMP)
Risk assessments
Program development
Integrated scheduling
Factory acceptance test (FAT)/Site Acceptance Test (SAT)
CQV document development
CQV execution
Recertification/periodic review
Standard operating procedures (SOP) development
Punch list and deviation remediation and close out
Corrective and Preventative Action (CAPA) close out
Staff augmentation
Current good manufacturing practices (cGMP) audits
Training
Decommissioning