Be future ready
With increasingly stringent emission targets, industrial operators need to optimise their assets to remain compliant and competitive.
Greatest opportunity
Fired heaters in refineries or petrochemical facilities are typically among the largest sources of greenhouse gas emissions and therefore offer the greatest opportunity for efficiency increase and emission reduction.
Net-zero goals
With the global demand for hydrogen expected to increase eightfold by 2050, most of which will be generated by thermal processes using fired heaters, this process must be decarbonised, and soon, to achieve net-zero goals.
As a critical component to many chemical processes, fired heaters will continue to play a key role but need to do so in a more efficient and environmentally friendly way.
Minimal investment
Wood helps downstream operators stay compliant and profitable through the energy transition by eliminating inefficiencies, capturing and monitoring emissions and applying the latest technology to get the most out of fired heaters, with minimal investment costs.
Key benefits
The need for change has never been greater in our industries, in the way we treat our planet, and in how we live. United by a common purposed to unlock solutions to the world's most critical challenges, we seek new possibilities to improve the world today and tomorrow.
Increase throughput and profitability with greater efficiency and extended asset life
Meet environmental targets with reduced fuel consumption and emissions
Reduce downtime with new process technology and optimised maintenance
Future performance
Recover the wasted energy
Many fired heaters were built decades ago to meet the codes of the day. By applying the best available designs and updated equipment and materials to existing heaters, we can recover significant amounts of currently wasted energy.
Some examples include:
Utilising code margins to reduce pollution and conserve energy
Improving flue gas heat recovery
Improving or replacing burner management and monitoring systems (BMS)
Upgrading O2 control
Optimising operating limits with CFD analysis
Adding heat transfer surface
Future emissions
Monitor, manage and reduce NOx and CO2
Improving the efficiency of fired heaters can reduce CO2 emissions by tens of thousands of tons per year.
Our know-how and technologies can monitor, manage and reduce NOx and CO2 emissions with design and supply of packaged retrofit and software solutions.
NOx reduction:
CO2 reduction and carbon capture integration:
Integrating with pre- or post-combustion carbon capture
Reducing tramp air and fugitive emissions
CO incineration
Emission monitoring with ENVision
Fuel switching
Claus sulfur technology
Wood also provides Claus sulfur technology with a proprietary acid gas burner design to manage and reduce SOx emissions:
Adding or modifying tail gas units (SOx and CO2)
Adding a caustic scrubber
Optimising tail gas incinerators further reduces CO2 emissions
Emission monitoring with ENVision
Future fuels
With increasing clean hydrogen availability, switching fuels from methane or refinery gases to clean hydrogen-rich fuel gas offers a near term solution to decarbonisation. To reduce the emissions of fired heaters, Wood can analyse and replace the existing burners with a new solution such as:
Hydrogen hybrid firing
a large amount of hydrogen can be blended into existing fuel systems without major impact. Typical burners can accommodate 30%+ without major modification.
100% H2 combustion
the cleanest method for large heaters; uses established methods to reduce NOx to very low levels.
Considerations include:
H2 flame speed is four times faster than natural gas
Adiabatic flame temperature is higher and must be taken into consideration
Increased nitrous oxide (NO) or NOx emissions
Flame sensing capabilities (hydrogen firing has no visible flame requiring new methods of flame detection such as sound-based)
Electric heating
heaters with no firing at all are the true next-generation development. Our engineers are working on integrating electrical heating into existing furnace designs for smaller start-up heaters including electric air pre-heaters.
Future controls
Safer oprations, higher reliability and optimised efficiency
Future-ready solutions are ineffective without proper controls.
Operators often rely on third-party control system suppliers, but by integrating Woods' fired heater technology with our in-house automation and control solutions, plants can benefit from safer operations, higher reliability and optimised efficiency.
In addition, as new instrumentation is emerging, we enhance our fired heaters and incorporate designs with hydrogen flame sensors, draft control, oxygen levels and flame detection.
Controls optimisation areas include
Burner management system
ID, FD, balanced draft controls
Advanced combustion control
O2 trim, NOx-Sox CEMs, DCS integration
Control tuning / improvement
Flame detection and monitoring (scanners, IR, visible/IR)
State-based SIS design
New instrumentation – eg, H2 flame sensors
ENVision emission monitoring
Future integration
Circular economy
As the energy transition and circular economy drive the adoption of new feedstocks, products and energy sources, fuel will drive fundamental change in the future integration of refining and chemical processes.
This in turn will change the balances of mass, heat, fuel, carbon, steam and electrical in industrial clusters, affecting the integration of existing fired heaters assets.
Our specialists can review and reconfigure these heaters with the best solution to meet new demands.
Best solution to meet new demands:
Heat integration with energy from green sources
Bio feedstock co-processing
Carbon negative solution – hydrogen with BECCS (bio-energy with carbon capture and storage)
Electric heaters from renewable sources
Recycling or re-purposing products such as waste plastics processing through delayed coking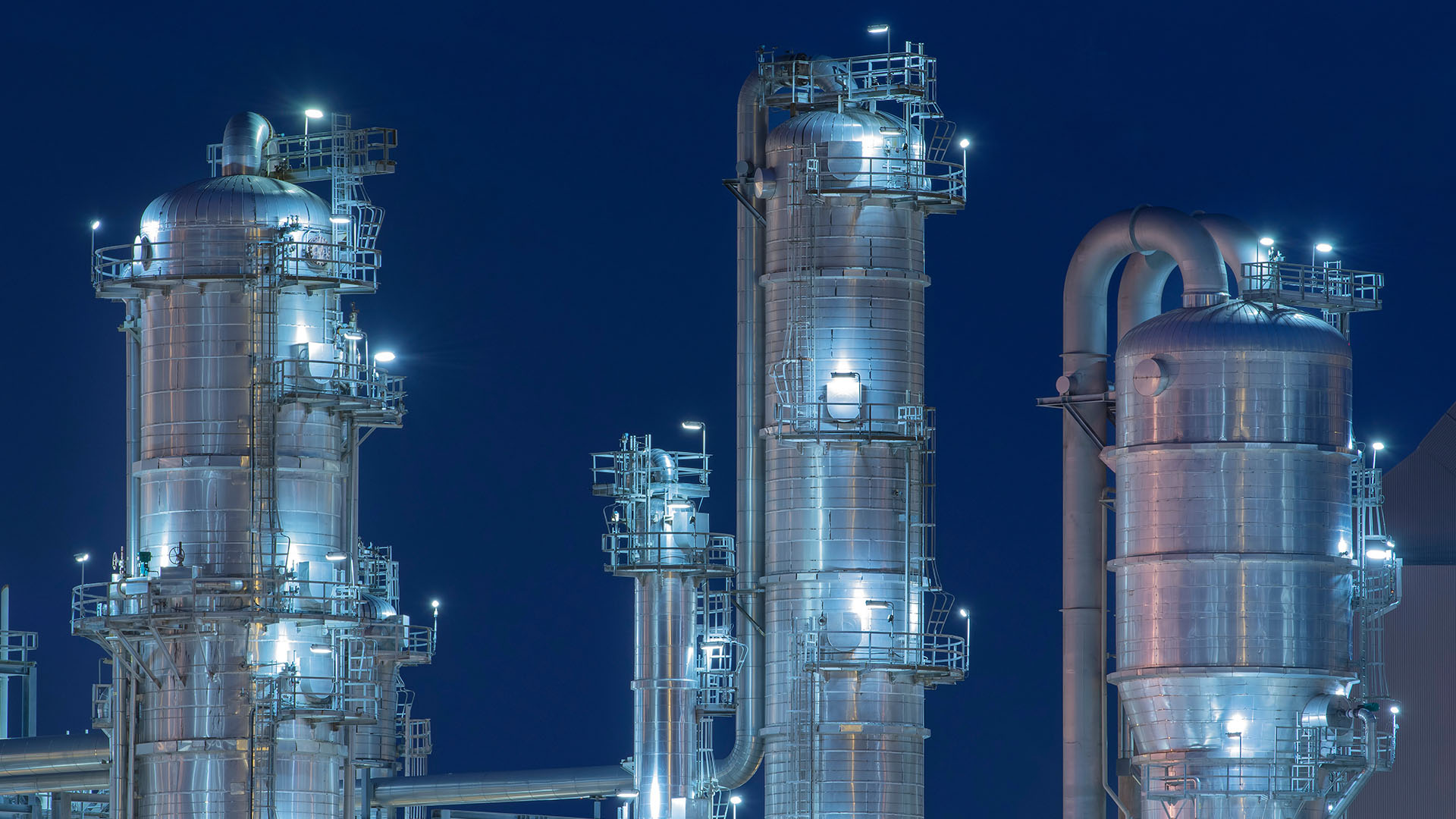 Make your heater future-ready
Test your knowledge or see how much fuel and emissions you could save
Book a meeting or send a message directly to our fired heater specialists
Example
Addition of an air preheat system saved 3,800 tonnes of fuel and reduced CO2 emissions by the heater by 19,000 tonnes per year.
Example
Reduced tramp air by 10%, saving 5.7% of fuel per year and reducing CO2 emissions by 23,775 tons/year
Example
Updating refractory materials reduced heat loss to around 0.5% from the normal 1.5 – 2.5%, resulting in vast efficiency improvements and fuel and emission savings